Andi Parsons is an American model and actress who hails from the Southside of Chicago. After graduating college and working for a Fortune 500 company, decided to take a leap of faith into the world of modeling. It has been nearly 20 years later and Andi has travelled and worked in Paris, FR., Milan, IT., Capetown and Johannesburg, South Africa and across the Continental US. Andi also has experience in narration where she worked for the Int'l Auto Show, works tradeshows and conventions, is a member of SAG AFTRA Union and appears in commercials, speaks to classes of students in Chicago, trains new models and has a jewelry line called APALA BY ANDI.
Andi has modeled for some of the World's top designers such as Oscar de la Renta, Carolina Herrera, Donna Karan, Zac Posen and the list goes on…She has been on the cover of Today's Chicago Woman Magazine, N'Digo Newspaper, Chicago Sun Times and Tribune News papers, models for several catalogs and appears in campaigns and ads like McDonald's, Ashro Lifestyle Catalog, Marketplace Handwork of India, Cambridge Beaches Resort in Bermuda, Ashley Furniture, Jockey, Target, Marcus Theaters, etc.
In August 2016, Andi landed an acting role in the Movie AMATEUR as a wife to Hollywood actor Josh Charles(Wil, The Goodwife TV Show), The movie is a Netflix Exclusive and in November 2016 she became a Spokesperson and Narrator for the John Marshall Law School Domestic Violence assistance video.
Andi has a passion for fashion and loves to inspire everyone to be the best they can BE!!!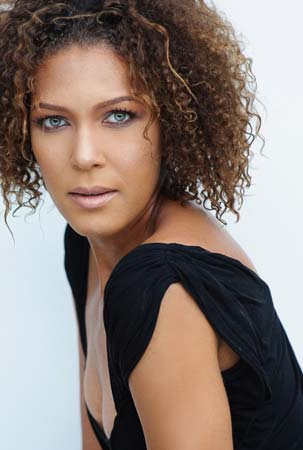 Height
5'9″ (175 CM)
Bust
33″ (83 CM)
Waist
24″ (60 CM)
Hips
34″ (86 CM)
Shoe
10.5 US (41 EU)
Dress
4 US (34.5 EU)
Hair Color
Light Brown
Eye Color
Green